American Studies and English as a Second Language Program
An Intensive Non-Credit Summer Program in Montclair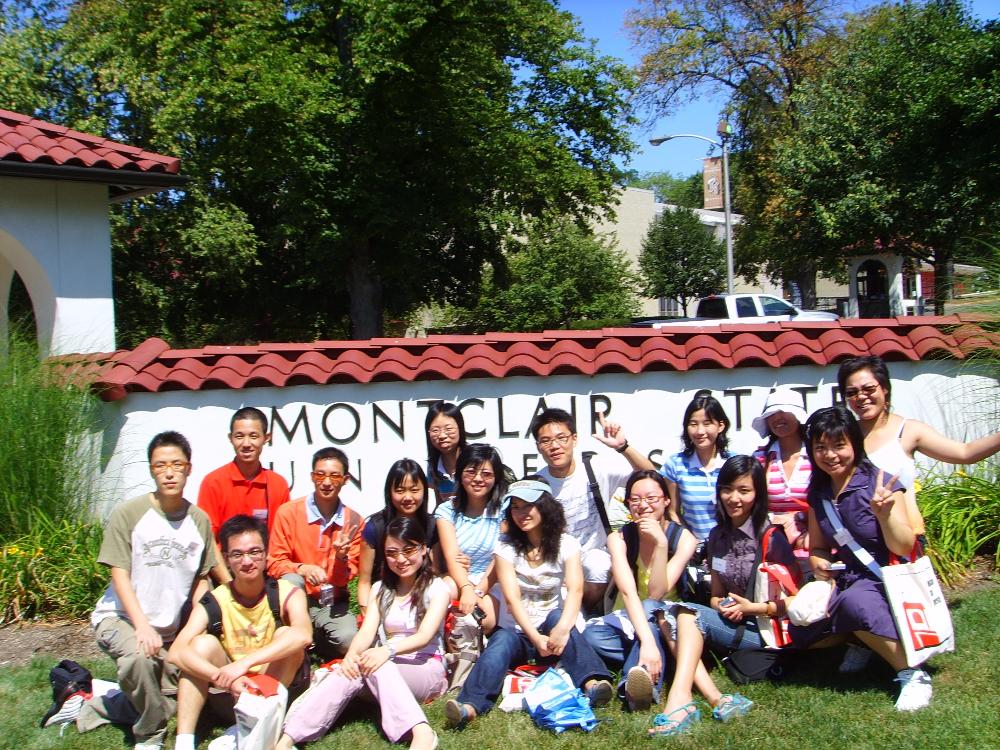 Program Overview
Admission to the Program
Academic Program
Core Course Descriptions
Assessment and Certification
Cultural Field Trips
Program Dates
Campus Life, Accommodations and Meals
Estimate Program Costs
Video Highlight of Last Year's Course


This 3-week program provides instruction in English as a Second Language (ESL) plus hands-on workshops and guest lectures about contemporary American culture. Taking advantage of Montclair's location, the program features guided field trips to New York City and Philadelphia, including historical and cultural sites such as Ellis Island and the Statue of Liberty, the United Nations, Rockefeller Center, the Metropolitan Museum of Art, the Philadelphia Museum of Art, the Constitution Center, among others.
Admission to the Program
Participants must be nominated by their home institution. Participants should have intermediate level English language skills, the equivalent of 450-500 "old" TOEFL scores or 80-90 "new" TOEFL scores or equivalent TOEIC scores. Submission of test scores is not required.‌‌

Montclair State University will provide documentation so that approved participants can apply for J-1 visas. Approved participants from countries eligible for the visa waiver program may enter on a waiver of tourist visa.
Academic Program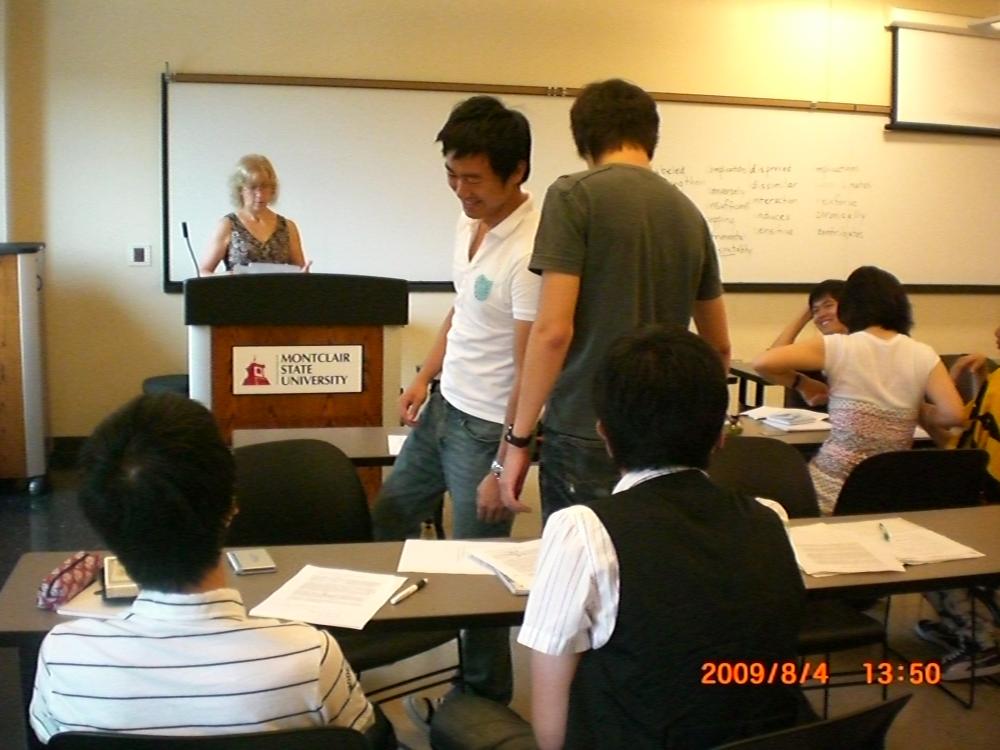 The academic program consists of two core courses, focusing on speaking, listening, reading and writing skills, plus hands-on workshops and guest lectures.‌

Each core course meets for two hours per day, four days per week, so total ESL classroom instruction is 16 hours per week or 48 hours over three weeks. The detailed syllabus for each core course will be provided by its instructor. Students take a placement test and are divided into groups according to ESL proficiency.‌

An additional four hours per week is devoted to hands-on workshops and guest lectures which feature different aspects of American culture such as television, cuisine, art, theater, business or environmental issues. Instructors and guest lecturers are faculty members at Montclair State University.

Arrangements may be made for more advanced students to observe one or two regular Montclair State University classes as well.
Core Course Descriptions
Contemporary American Culture and Language


This course will focus on contemporary American culture and language. It will offer students an opportunity to acquire knowledge of various aspects of American culture, including American civilization, social and economic structure, social and political democracy, educational system, multilingualism and multiculturalism, literature, arts, etc. It will also offer students an opportunity to study the relationship between American culture and language in various real-life settings. In addition to cultural studies, students will improve and strengthen their listening comprehension and writing skills with a focus on writing clear and well organized notes for information collection and exchange.

Students will be given exposure to contemporary American language and culture through organized activities and hands-on writing practice. Upon completion of the course, students are expected to achieve the following course objectives:
Be familiar with various aspects of contemporary American culture.
Be able to describe and explain cross-cultural variations as observed
Be able to write clear and well organized notes on main points of lectures
Be able to relate cultural studies to language studies.

Essential English Conversational Skills

This course will focus on improving and strengthening students' English conversational skills to enhance their communicative competence in English. The topics in this course will be built around the topics introduced in Contemporary American Culture and Language. Under the guidance of an American language specialist, students will work on oral proficiency, techniques for conversational exchanges, discourse strategies, conversational styles and idiom usage, question and answer formats, and daily-use vocabulary in various social settings. In all of these areas students will pay close attention to issues of speaking, such as pronunciation, intonation, diction, and grammar, and will consider how good listening, critical reading, and competent writing all contribute to polished speaking skills.
Students will be given exposure to essential English conversational skills and sufficient opportunities to practice speaking English. Upon completion of the course, students are expected to achieve the following course objectives:
Improve spoken English proficiency for conversations
Develop speaking techniques for successful communication in English
Acquire natural and idiomatic ways of using English in daily life
Develop English discourse strategies for successful interactions
Enlarge their repertoire of frequently used lexical items and common expressions.
Improve English pronunciation and intonation.
Assessment and Certification
Participants will be expected to attend at least 80% of the classes, workshops and guest lectures, and attendance will be taken. Instructors will provide assessment of progress and achievement. Montclair State University will issue an official Certificate of Completion to each student who successfully completes the program. Students do not matriculate in Montclair State University, pay regular Montclair State University tuition or receive college credit, although the foreign institution may issue credit for the program if so desired.
Cultural Field Trips
The program includes three full-day guided field trips that expand upon classroom discussions and guest lectures regarding contemporary American culture and history. Based on past programs, the field trips may include New York highlights such as Rockefeller Center, Top of the Rock, Times Square, United Nations, Statue of Liberty, Ellis Island, Metropolitan Museum of Art, the Museum of the City of New York, the Federal Reserve, the Philadelphia Museum of Art, Philadelphia historical district walking tour, Philadelphia's Constitution Center, and Princeton University.

Participants also receive a New York Explorer Card, which is valid for entrance fees for various museums and attractions of their own choosing for individual sightseeing trips on weekends.
Campus Life, Accommodations and Meals
Housing is provided in an apartment-style dormitory on the campus with four students per apartment. most bedrooms are singles, with a shared kitchen, living room, and two bathrooms. Apartments are equipped with basic equipment for cooking.


Cafeteria meal passes are included that would cover 4 meals per week. Students may purchase groceries to cook in their apartment, or purchase additional meals in the cafeterias, as they wish. Public transportation is available from campus to shopping malls, and a weekly charter bus is provided to grocery stores.

Participants receive a campus Recreation Center pass allowing unlimited use of the gym and fitness equipment, indoor and outdoor swimming pools, etc...




Estimated Program Costs:

$2,800

Includes: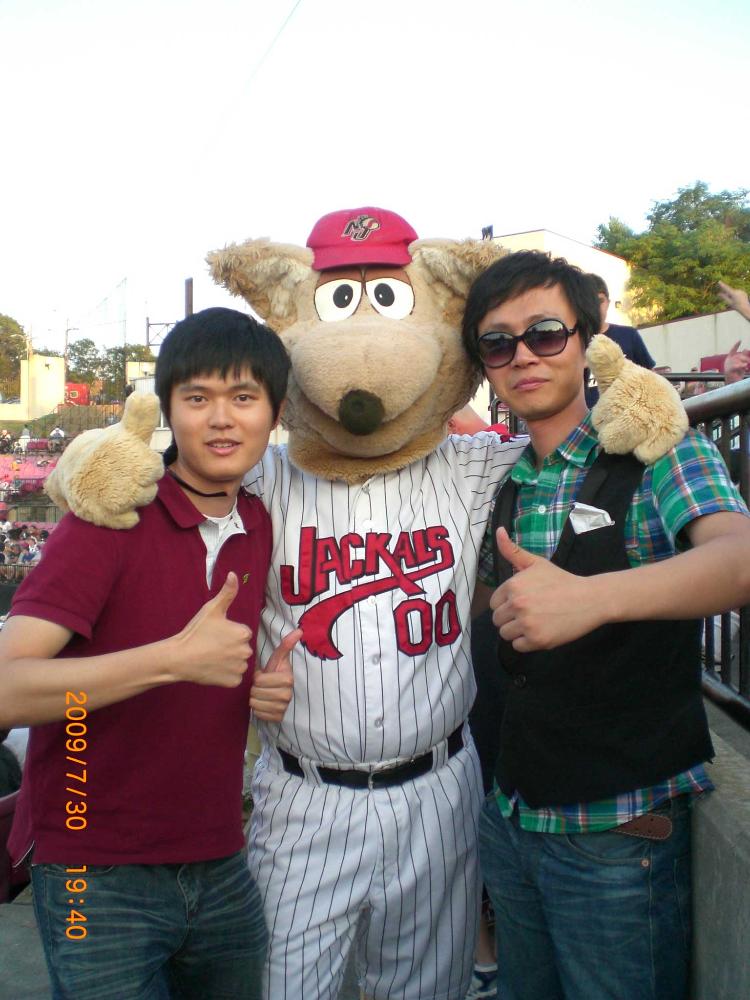 Single Occupancy dorm room for 21 nights
One set of bed linens and towels
Kitchen pack including pots, pans, dishes, silverware
Basic cleaning equipment
Welcome and farewell receptions
Meal Passes for 4 meals per week in cafeterias on campus
Orientation packet materials
Recreation Center passes for gym, indoor swimming pool, fitness equipment
Outdoor swimming pool
Yogi Berra Baseball Museum admission and baseball game
Instructors and Guest Lecturers Fees
3 field trips to New York City and Philadelphia
Use of Montclair State Library
Montclair State University temporary i.d. card
Explorer's Pass for New York City sights
On-site Resident Assistants
Global Education Center Administrative Fee
Not included in the program cost:
Airfare Visa fees Other meals
Mandatory short-term U.S. health insurance (estimated cost: $50)
Public transportation to/from New York City for personal trips.
expenses of a personal nature Theater and Sports events tickets
Note: Transportation to and from Newark Airport is not included in the program cost but if a minimum of ten students are arriving on the same flights, transportation can be arranged at an additional cost.
Payment Terms:
Payment by wire transfer should be from the sponsoring foreign University for all participating students.

50% deposit

50% balance
Video Highlight of Last Year's Course.